Welcome
Taming Tangles specializes in Kids Cuts & Styles, Ear Piercing & Spa Services.
We are an appointment-based salon that offers a wide range of services for children of all ages and adults, as well as a wide range of exceptional kid products, services and gifts. Taming Tangles is a wholesome, clean, and fun filled experience. We are here to untangle the hair care challenges of parents, guaranteeing convenient solutions to all your child's salon needs.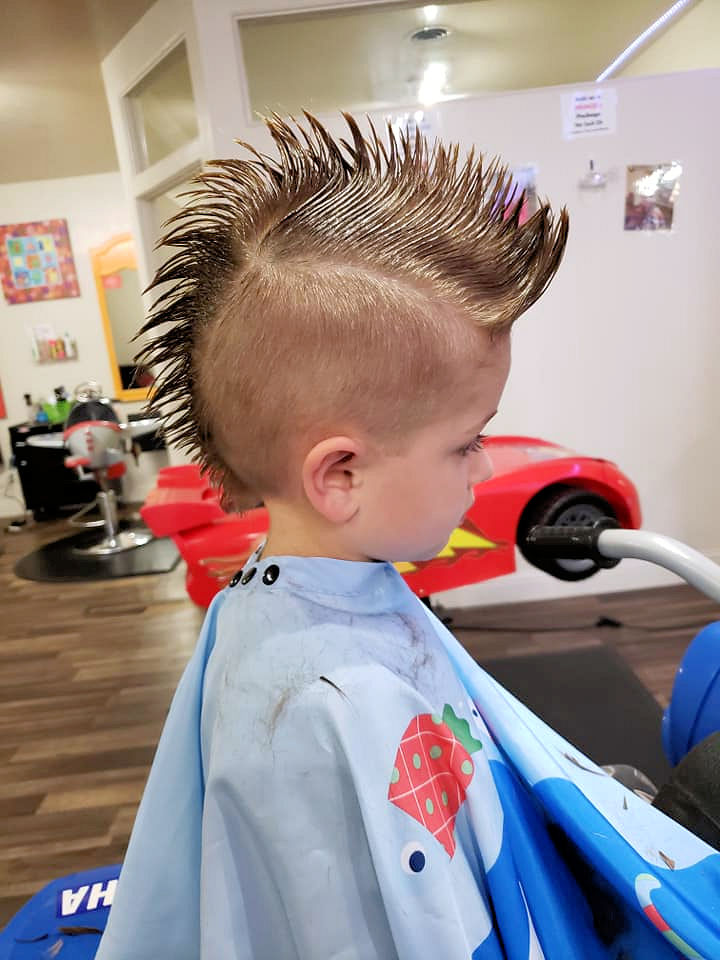 Haircuts
Every service provider undergoes a rigorous training program at the "Wiggly Head" Academy.
Our specially trained service providers are trained to cut and style hair to the highest standard. Children have the luxury of choosing between Cars car, Thomas the Train, Quad, Barbie Jeep, Tractor, Motorcycle or an Airplane salon chair… they love it! Before the haircut gets started, the child can pick a show of their choice on Netflix or Disney +, then watch it on their own flat screen smart TV. Every child leaves styled with color spray, cute flowers, or sparkles. Every first haircut receives a first haircut certificate and a lock of their hair. With parents' permission, we will take a photo and post it on our Instagram and/or Facebook. We make sure that the service providers are able to deal with those children for whom the thought of a hair cut fills them with dread. Service providers move at your pace to make sure of comfort, and most importantly safety. Service providers will take the time to familiarize the children with the equipment, and encourage positive reinforcement.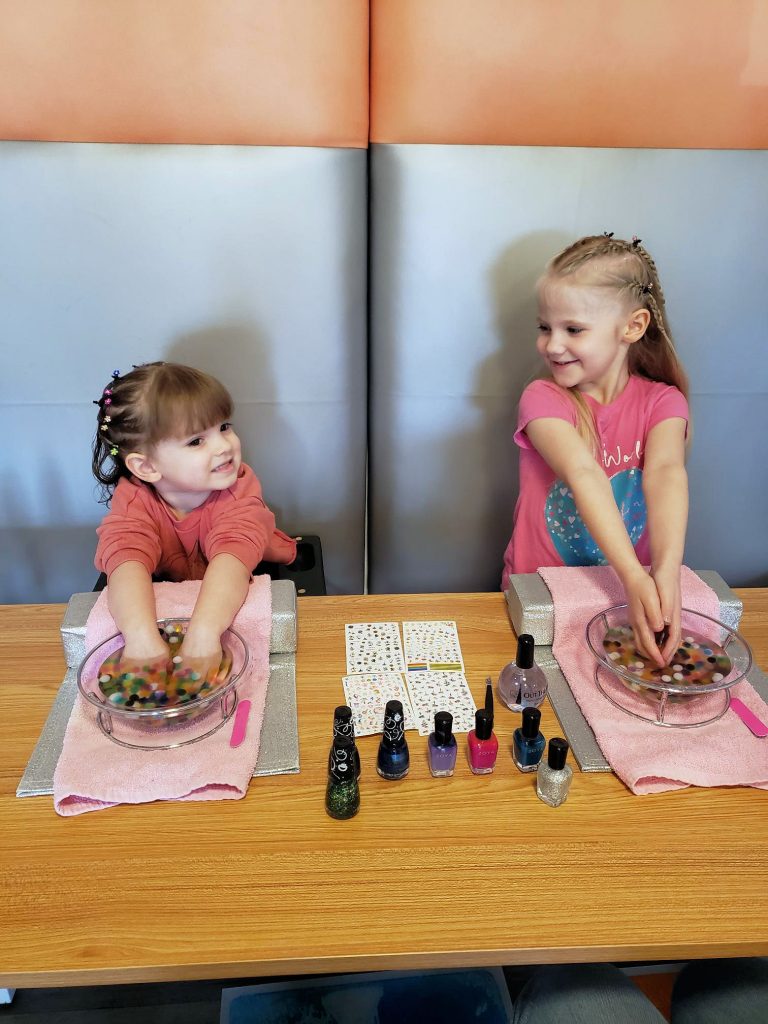 Spa Room
Our spa services are designed just for kids and to be super fun! From a simple manicure and pedicure to a spa package where kids can choose a robe to wear while they also receive a facial. Add Orbeez to your bowl for added fun!
Ear-Piercing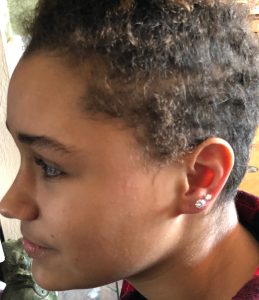 We use the safest, most pain-free, technology-advanced ear-piercing system. Ear-Piercing is FREE at Taming Tangles, with the purchase of select earrings.
From start to finish it's an adventure where kids cry when they leave instead of crying when they arrive!
We look forward to serving your salon needs!!!